Efficient construction site logistics
-save time, money and health
The Liftroller system comprises a range of products developed to solve logistical challenges on building sites. The system is used on building projects for faster, easier and safer transportation of materials into buildings.
Construction site logistics has never been easier
Customers all over the world have saved significant amounts of money with the Liftroller® logistics solution. Not only is it more efficient and cheaper than other solutions, it also saves site workers having to do heavy lifting. This generates considerable savings for your company in both the short and long term.
Moving materials onto each floor does not have to be costly or time-consuming. Roll materials and equipment directly onto the floor quickly, easily and safely.
The products form a conveyor line of rollers between the outside and the inside of the building. With the Liftroller system installed on your building site, you can crane/transport the building materials directly onto each floor before rolling them to their final destination.
There are numerous benefits and savings to be had by using the Liftroller system on your building site. Here you can read more about estimated costs and savings on past building projects where Liftroller was used.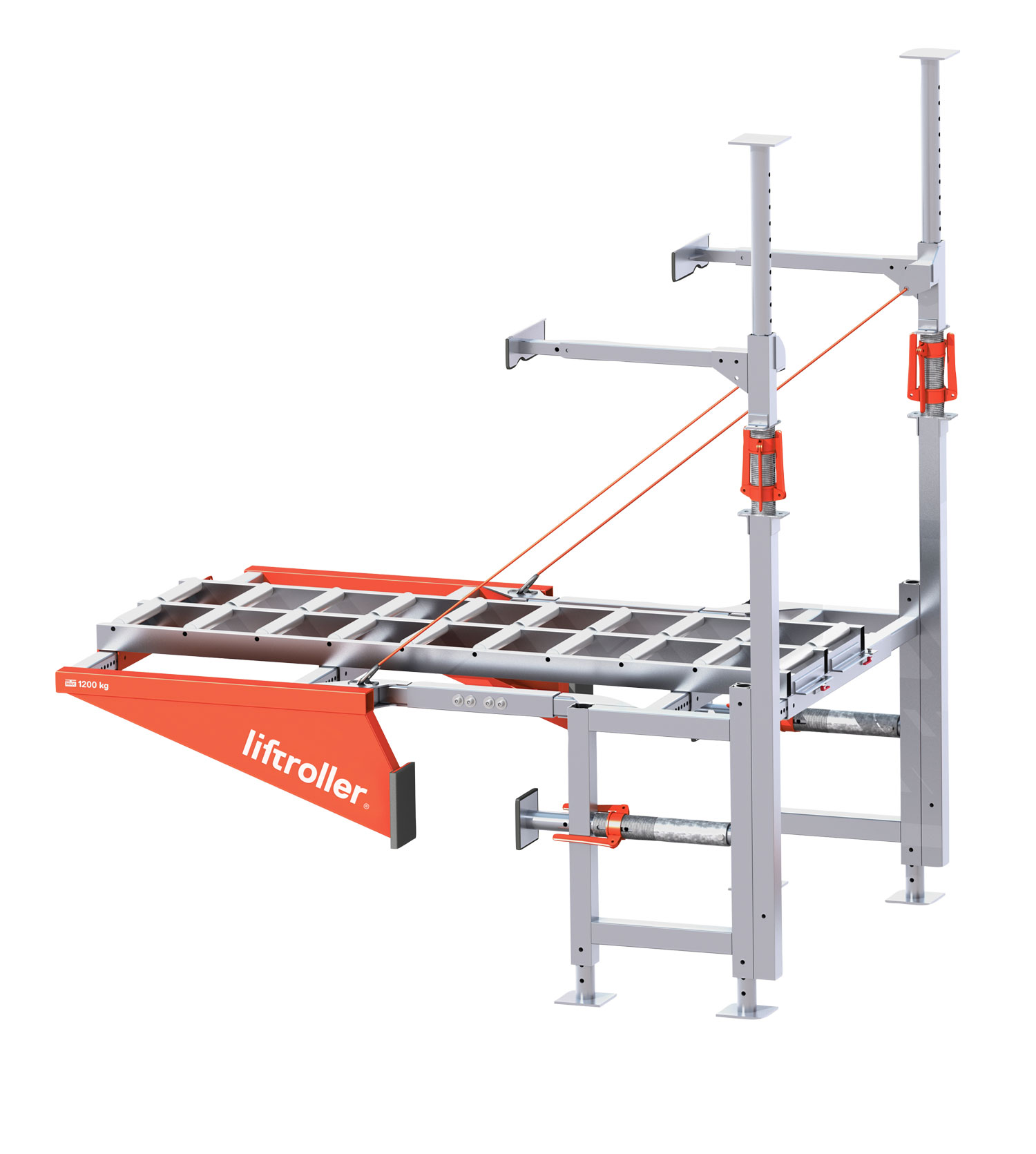 Liftroller Wall is a mobile lifting platform with rollers which can be placed in apertures in the building to form a conveyor belt for transporting materials into and out of the respective floors. The solution is designed to simplify inbound and outbound transportation on construction sites and make it faster, easier and safer.
Talk to us about rental
Every building project is unique, and we can help you identify which products are best suited to your building site.
See pictures of Liftroller
The Liftroller system allows you to roll materials, equipment and building waste to and from each floor without exposing your workers to heavy lifting. 
The system is suitable for large and small projects – both newbuilds and renovations.
See pictures from building projects using the Liftroller system to transport materials.
In less than an hour, we hauled more than 12
tonnes of plaster through the window.
The rollers move both ways, so why not use it to its maximum potential.
Before we used Liftroller, there was a lot of carrying. The materials were placed in the backyard and carried in from there. With Liftroller, everything was much easier, and the workers did not have to wear themselves out. Absolutely brilliant!
Talk to us
Moving materials to and from each floor does not have to be costly or time-consuming.
Are you considering using the Liftroller system on your construction project, or do you have questions about how our products can help you with logistics on your building site?
Contact us today. Our customer advisors are happy to help.
Complete the form, and we will get back to you promptly. You can also call us directly on  +47 415 85 100