Liftroller Table – Table with rollers which extends the conveyor line into the building.
The Liftroller Table is a table with rollers on its top frame designed to extend the conveyor line on the Liftroller Wall. With an extended conveyor line you can roll materials further into the building before handling them manually. The tables are ideal for buildings with narrow passages where there is no room for a goods trolley.
The Liftroller Table comes with adjustable legs to match the height of the Liftroller Wall. The Wall model slopes towards the middle of the room to ensure that the load rolls inwards, not outwards. To ensure a smooth transition to the rollers on the Liftroller Table, the legs can be fine-tuned to create the desired incline.
A load stopper on the final table prevents the load from rolling off the extension tables. The tables easily connect to each other and can be extended indefinitely into the room. Each table can carry a load of up to 1,200 kg.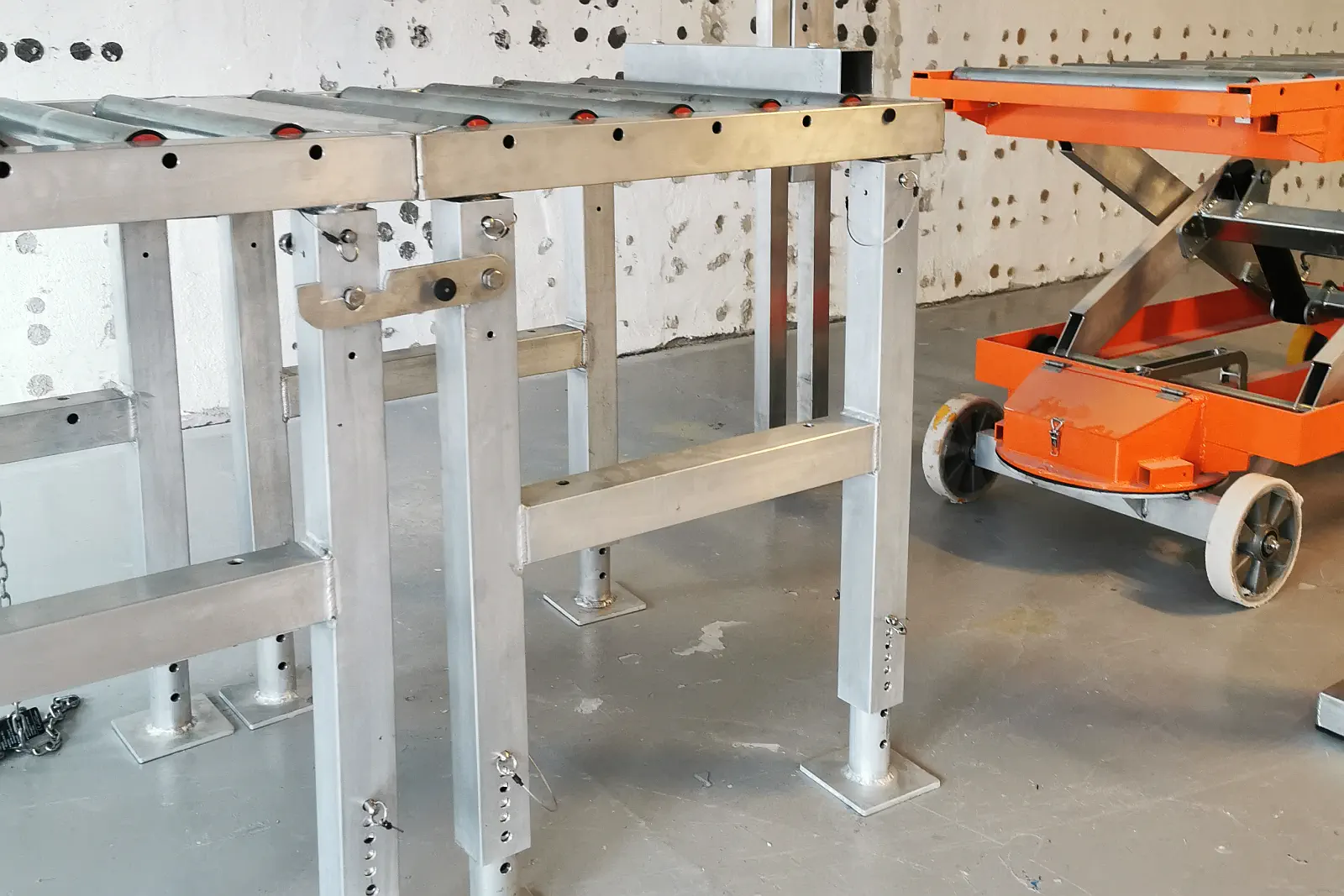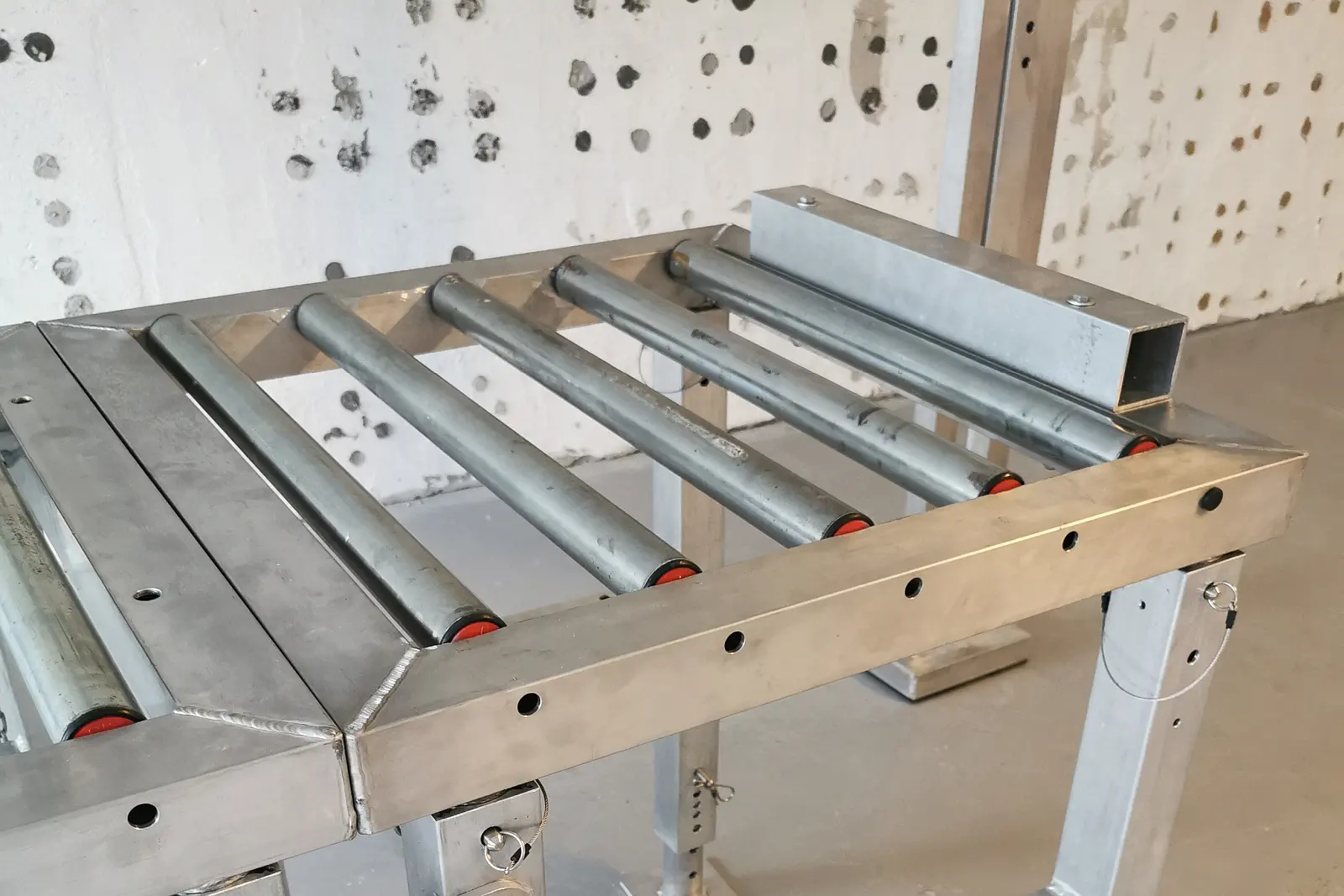 Key properties
Rollers on the top frame
Mechanism for connecting multiple tables
Adjustable legs to ensure correct height
Load stopper included for securing the load
Made from aluminium
Delivered as individual components
Easy to assemble and dismantle
The components are easy to handle and move
Robust, can hold 1,200 kg
| | |
| --- | --- |
| Minimum hight roller table | 930 mm |
| Maksimum hight roller table | 1225 mm |
| Width roller table | 800 mm |
| Lenght roller table | 800mm |
| Tare weight total | 47 kg* |
| Max. load capacity (WLL) | 1200 kg |
* Easily disassembled, no tools necessary, allowing for easy carrying in manageable parts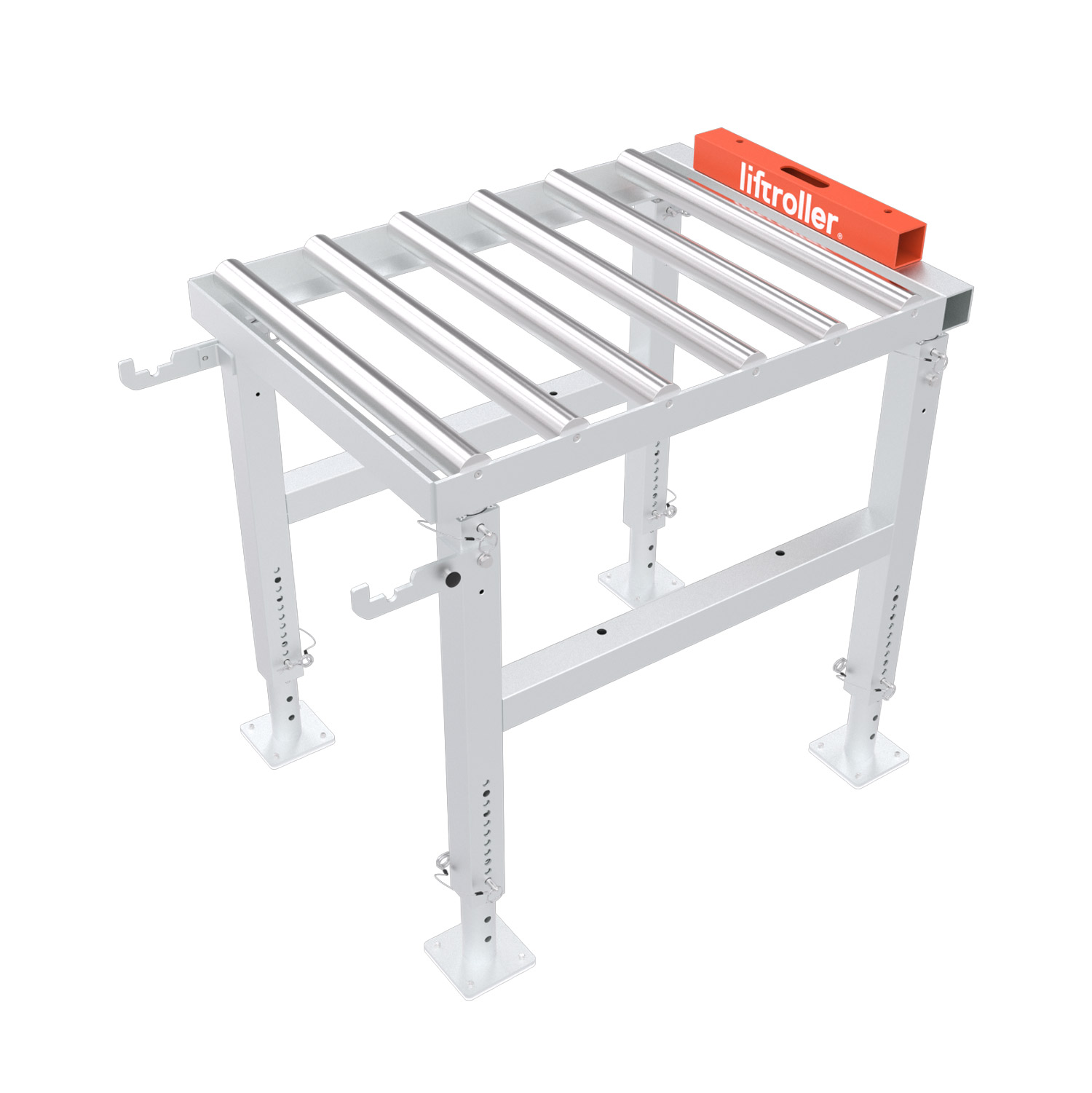 Video of Liftroller Table
Talk to us about rental
Every building project is unique, and we can help you identify which products are best suited to your building site.