Liftroller Crane- A mobile travelling crane for easier handling of materials inside buildings
The Liftroller Crane is a mobile travelling crane with 1,500 kg lifting capacity.
Like the other products in the Liftroller range, the Liftroller Crane is made from aluminium and designed to be easy to carry, assemble, move and use. The crane has four castors, which makes it easy to move around the building site.
The castors are spring-loaded to ensure that the crane is mobile, user-friendly and safe. When the crane picks up a heavy load its castors will give way and its feet will remain steady on the floor.
The jib is available in a range of sizes, from 1.5 metres to 3 metres.
The trolley has a universal fitting for lifting equipment. It is compatible with both electric winches and manual chain hoists.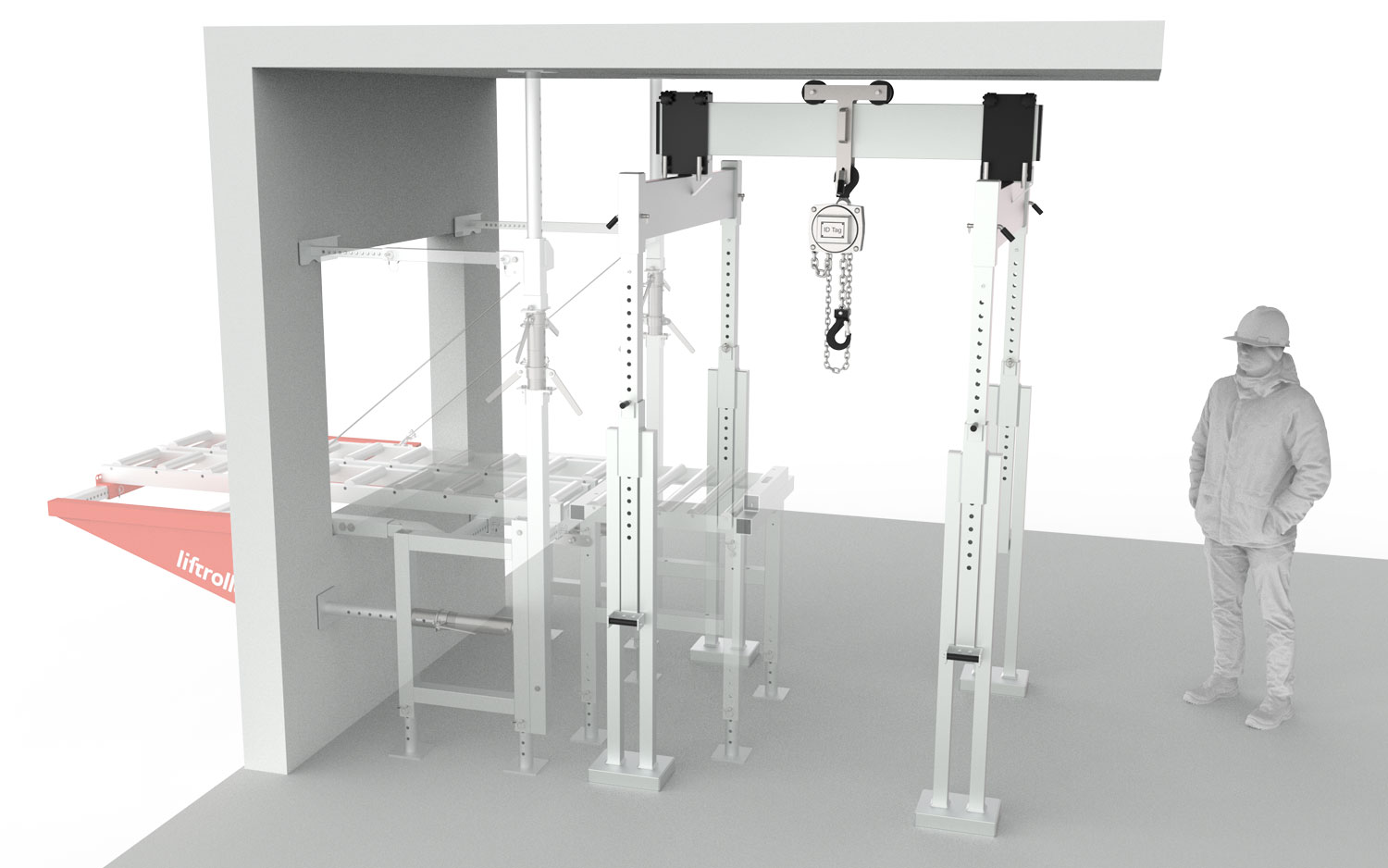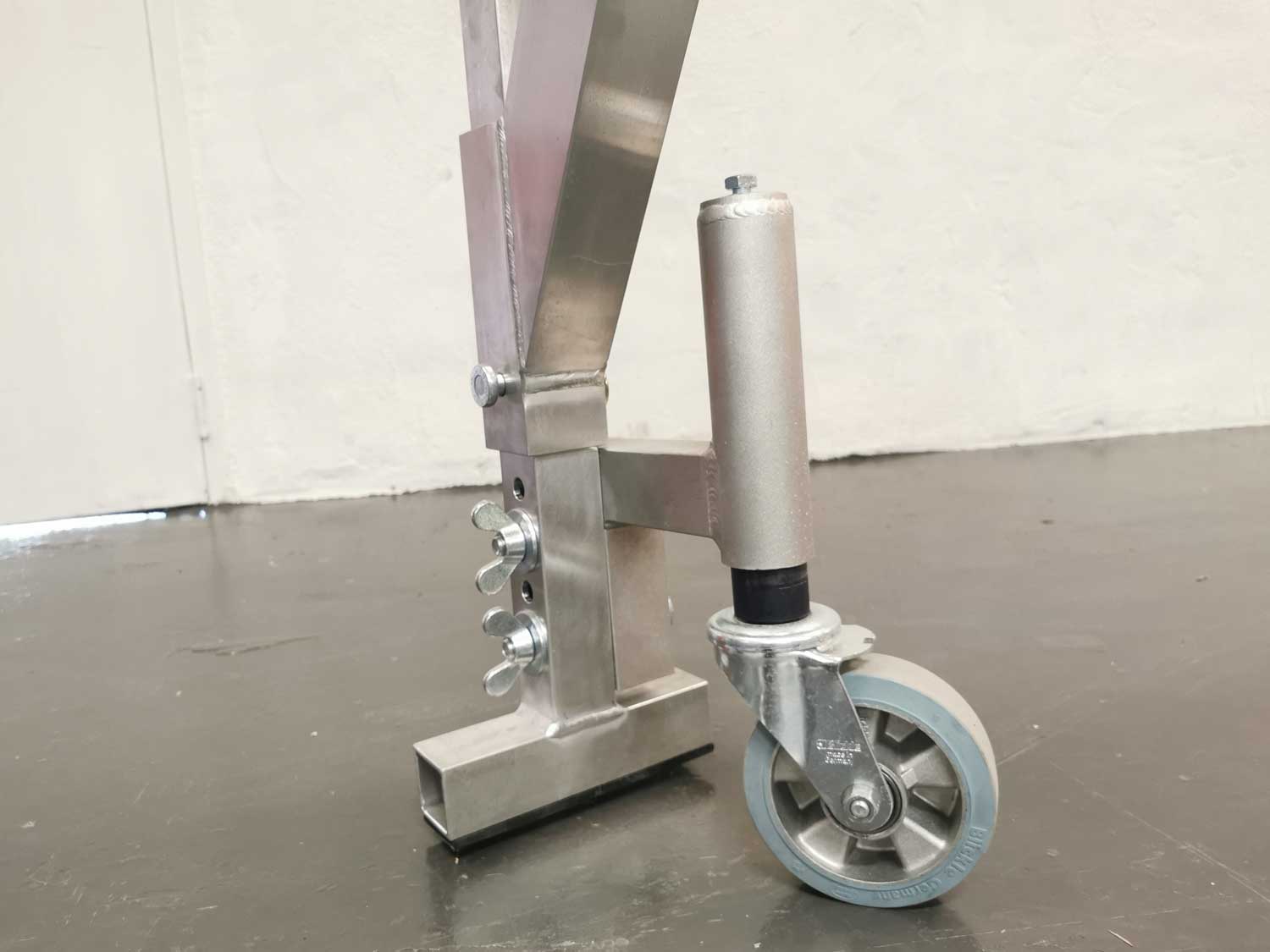 Assembling and using the crane
The crane is lightweight, and its components can easily be carried to the desired floor.
It is easy to assemble and dismantle.
The crane is transported on a EUR pallet to and from the building site.
Does not require a certified installer. Can be assembled by the user.
The crane is fitted with castors and can therefore be wheeled to the desired location.
Can be used with both electric and manual hoists. Universal fitting.
Areas of application
The Liftroller Crane can be used on its own or in combination with our other Liftroller products.
The crane is a useful supplement when moving materials such as big bags and heavy equipment via the Liftroller Wall.
The crane can be combined with the Liftroller Floor for lifting pallets with materials off the floor and onto trestles.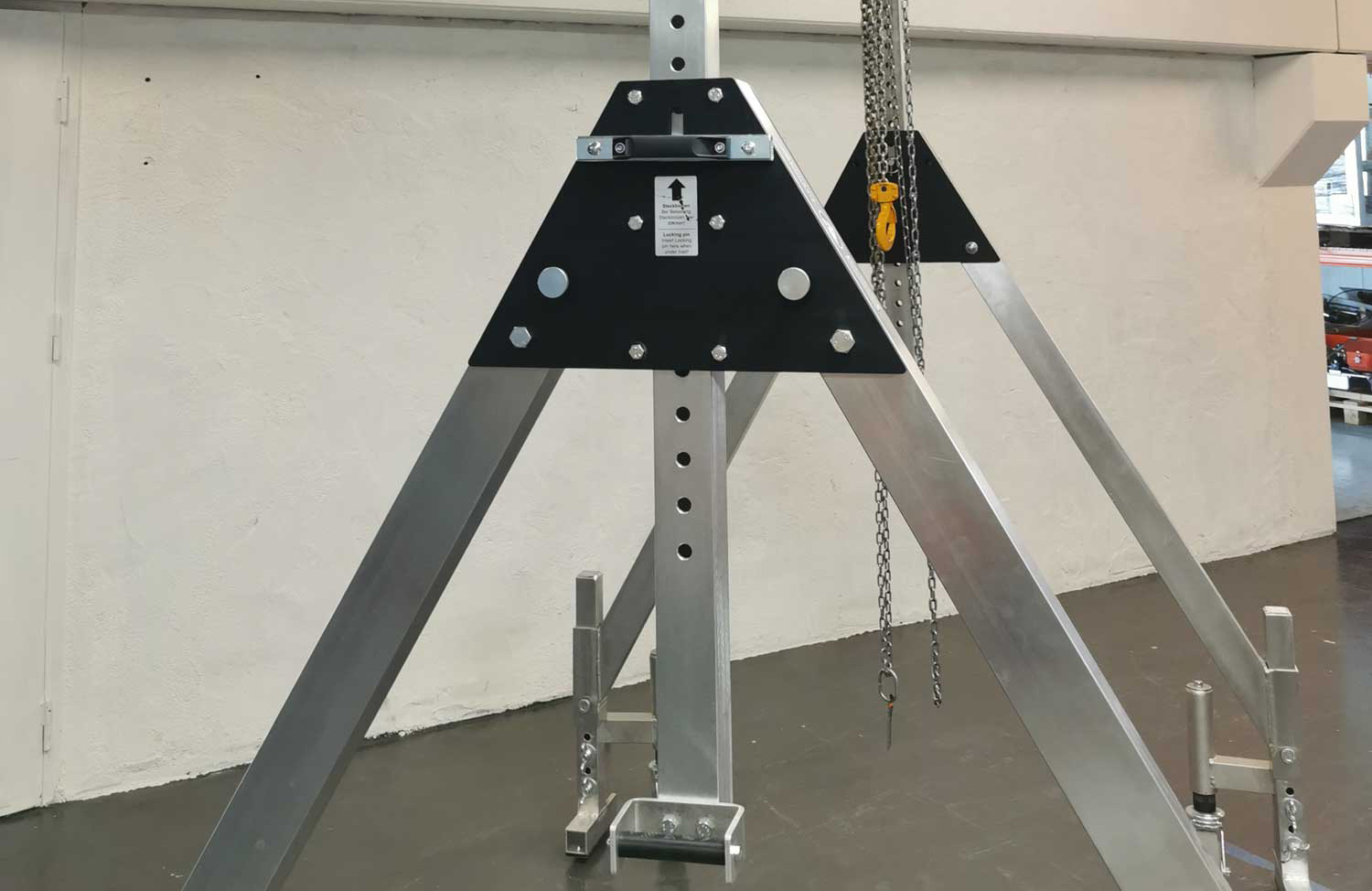 | | |
| --- | --- |
| Width portal |  1400 mm |
| Lenght beam | 1600 mm |
| Minimum floorhigth/ ceiling hight | 2200 mm |
| Tare weight total | 150 kg* |
| Max. load capacity (WLL) | 1200 kg |
*   Custom made sizes available upon request.
** Easily disassembled, no tools necessary, allowing for easy carrying in manageable parts.
We offer a range of different Liftroller Crane models for hire. Our customer advisors can help you find the model best suited to your project.
Talk to us about rental
Every building project is unique, and we can help you identify which products are best suited to your building site.