Customer statements
Here is a selection of our customer testemonials.
It is always a pleasure when our customers are thrilled about the efficiency that our products contribute with at their construction sites. Have a look at some of the feedback we have gotten from happy customers.
In less than an hour, we hauled more than 12
tonnes of plaster through the window.
Using the Liftroller to hoist in the materials, leaves the goods
lift free for staff and other trades. This results in a much
more efficient construction site.
Using Liftroller on this new building gave us a
completely different production flow. We could
complete the outer wall, and still have easy
access to everything we needed at any time.
Before we used Liftroller, there was a lot of carrying. The materials were placed in the backyard and carried in from there. With Liftroller, everything was much easier, and the workers did not have to wear themselves out. Absolutely brilliant!
No exhausted workers, and the work was carried out in a clean and efficient manner without disturbing the daily operation, something which is very important in a shopping centre.
By renting a Liftroller you will quickly recover
the cost, especially considering all the sick
leave avoided. It's a win-win situation.
We would recommend the use of Liftroller
to anyone who needs to transport large
amounts of materials on construction
sites with limited access.
We took in 600 glass sheets on the  Liftroller. Each sheet of glass weighs  60 kg. We saved a lot of time!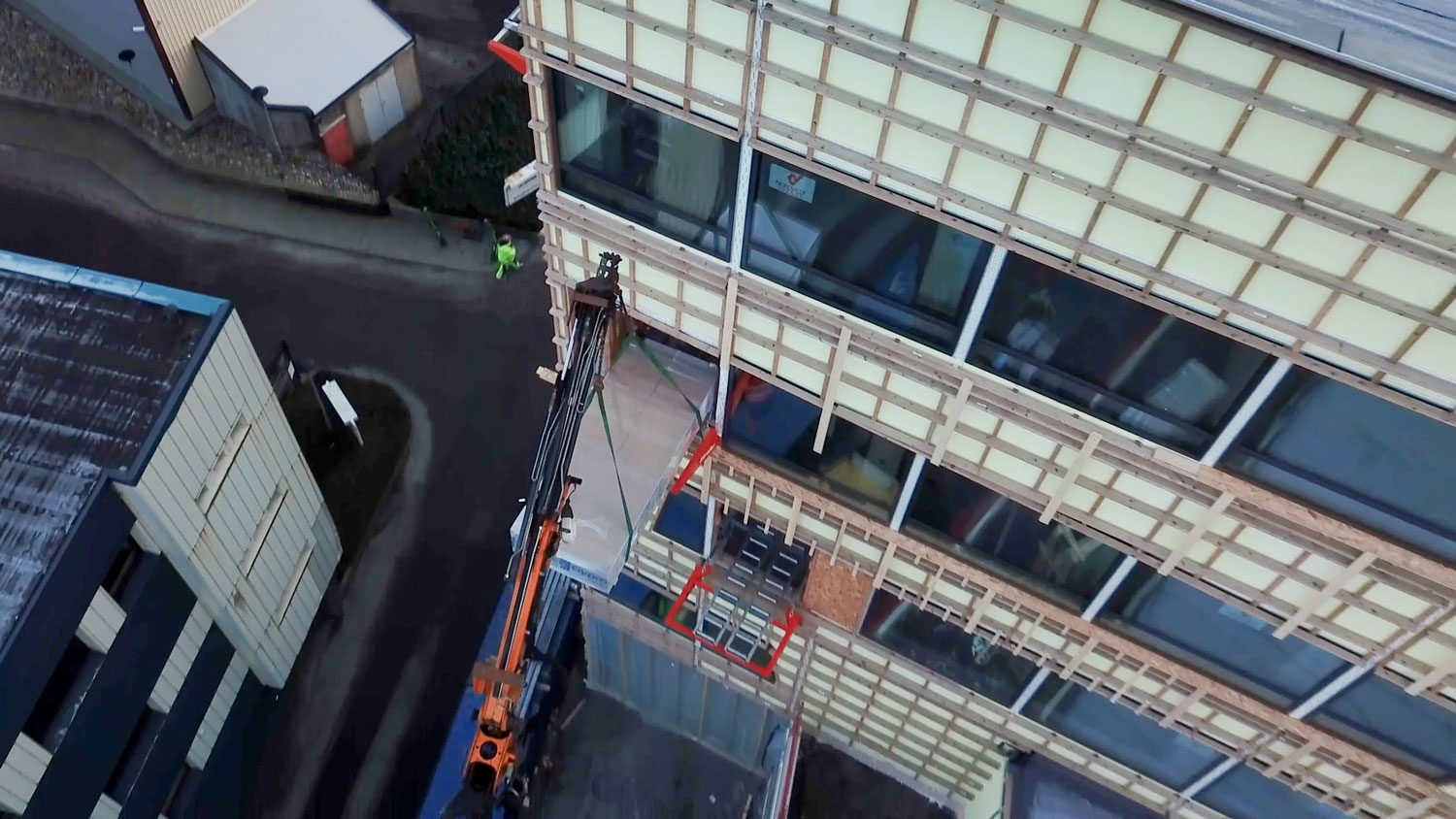 The rollers move both ways, so why not use it to its maximum potential.
Having used Liftroller, we are in no doubt that it was a profitable investment. The team also have more energy and are more productive now that they don´t have heavy carrying.