About Liftroller
Liftroller AS is an innovation company based in Bergen which works with other leading Norwegian designers and product developers to create new products to make life easier for construction workers.
You can rent all of our products from our hire company Liftroller Rental AS. Our customer advisors will put together a package to suit your project.
Keeping people in work for longer is good socio-economics
The construction industry faces a number of health and safety challenges on a daily basis. One of them is how to transport materials from ground level to the floor on which they will be used. Many of the methods in use are cumbersome and time-consuming, and there is a high risk of harm to workers, passers-by and buildings.
Most injuries and accidents in the construction industry are linked to the handling of heavy objects. Workers who spend entire days carrying materials become worn out and demotivated. Transport logistics also account for a large proportion of the time it takes to complete a building project. Using the correct equipment will therefore generate considerable savings, both in terms of workers' health and when it comes to direct time-savings.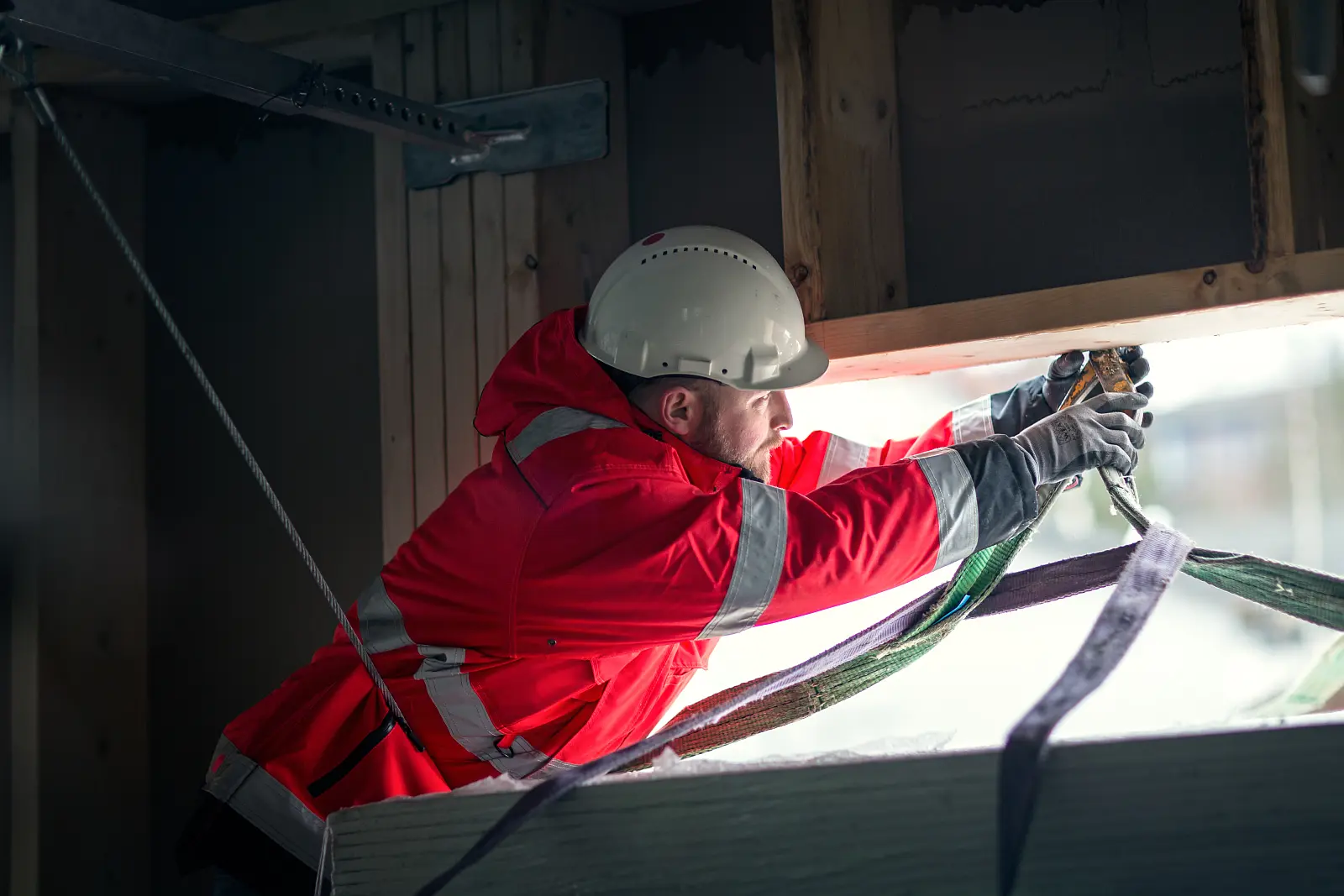 Construction industry background
Founder Ivar Ole Wik got the idea for the Liftroller concept while he was working as a construction manager and regularly having to tackle the challenge of moving materials, waste and equipment into and out of multi-storey buildings. Having witnessed near-accidents and injuries to personnel, materials and buildings as well as time wasted on logistics that could be better spent building, the entrepreneur decided something needed to be done. The solution would have to accommodate many different types of buildings, be easy to assemble and use and, above all, be safe to use. The company's vision is simple:
"We will reduce the number of injuries, accidents and health complaints linked to lifting operations and materials handling in the construction industry by offering the fastest, easiest and safest method for moving heavy objects into and out of buildings."
Collectively we have a broad professional background. Many in the Liftroller team come from the construction industry and have experienced heavy lifts, difficult access, limited rigging space and short deadlines first hand. We launched our first product in 2015 and have since developed a complete range of products to simplify logistics on building sites the world over. All of them possess the same DNA: faster, easier, safer.
New business model
The company switched from sales to a hire model at the start of 2020 in order to give our Scandinavian customers the best possible solutions for their building projects. 
Every project comes with its own unique challenges, and with a wide range of models available for hire, we are able to tailor a package optimised for each building project. 
We stock our products in numerous locations across Scandinavia to ensure fast delivery times. Our aim is for customers to benefit from more efficient building site logistics and consequently save money. We have had to turn down only a tiny number of projects because our products are not suitable..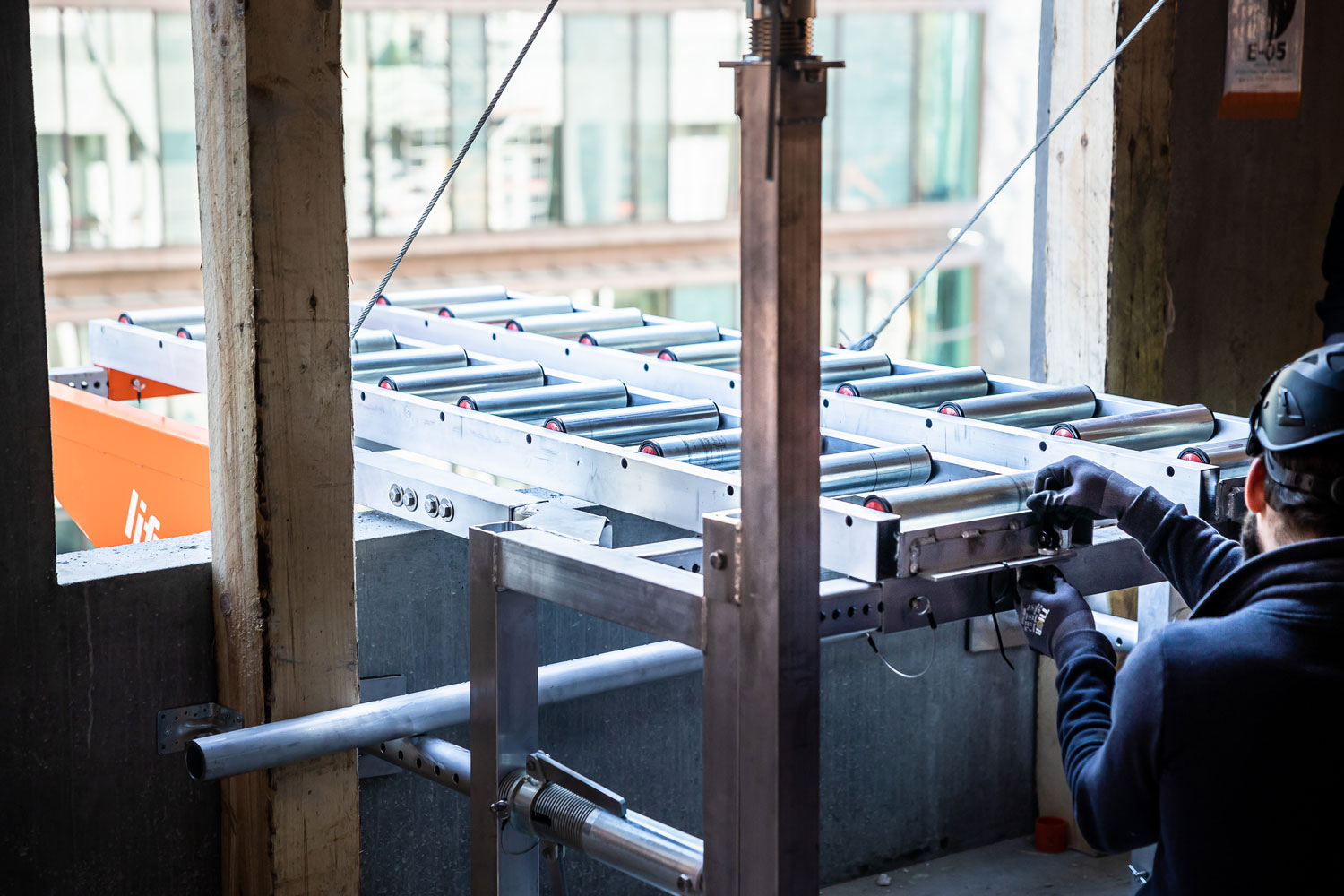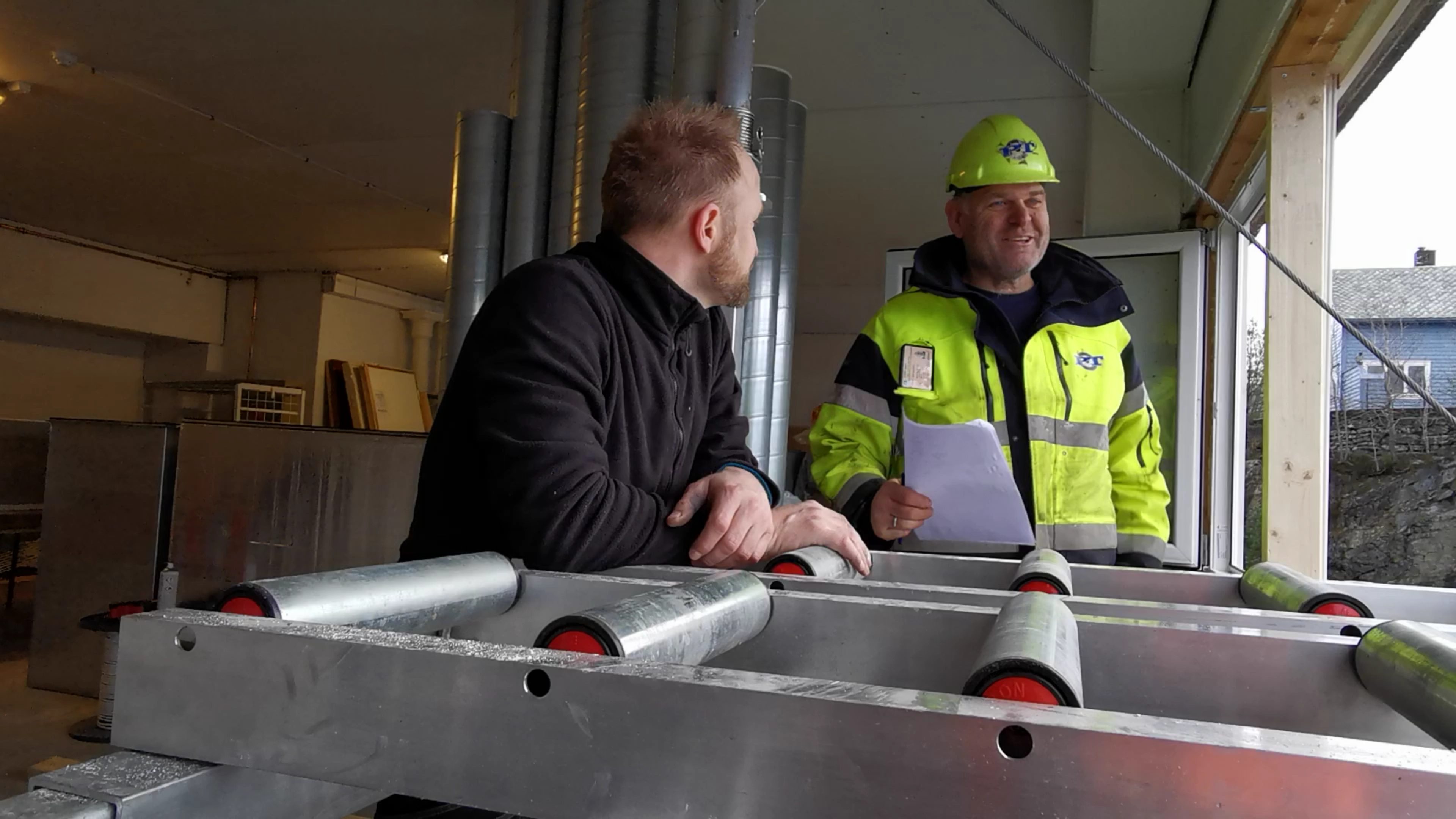 High quality every step of the way
A robust and well functioning product requires a good design with attention to the smallest of details. We are uncompromising in striving for quality every step of the way – from design and product development to our highly qualified customer advisors and service staff who look after our customers. We continue to develop new products to meet the construction industry's changing needs. We are working closely with Innovation Norway and have been awarded funding for many of our processes and products.
Got an idea?
Have you got an idea that can make life easier for construction workers? Get in touch with us, and we can realise your idea together!
News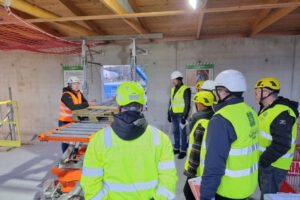 We have reflected on Säkerhetsparken at Arlanda (Construction Industry Safety Park) and the idea of the place where people come together to learn, discuss, and reflect on their own and others' behavior, attitudes, and safety at construction sites. To shed more light on the topic, we had a conversation with Björne Karlsson, who manages the […]