Construction site logistics - Safe material handling.
The construction industry faces a number of health and safety challenges on a daily basis. One of them is how to transport materials from ground level to the floor on which they will be used. We have done something about it.
Faster, easier and safer construction site logistics
Eliminates carrying and heavy lifting, makes work more lustful.
Reduces risk of injury to workers and increases safety.
Faster unloading.
Fewer workers needed to do the job.
Prevents hazardous situations caused by improvised solutions.
Fewer workers needed to do the job.
Easy to use.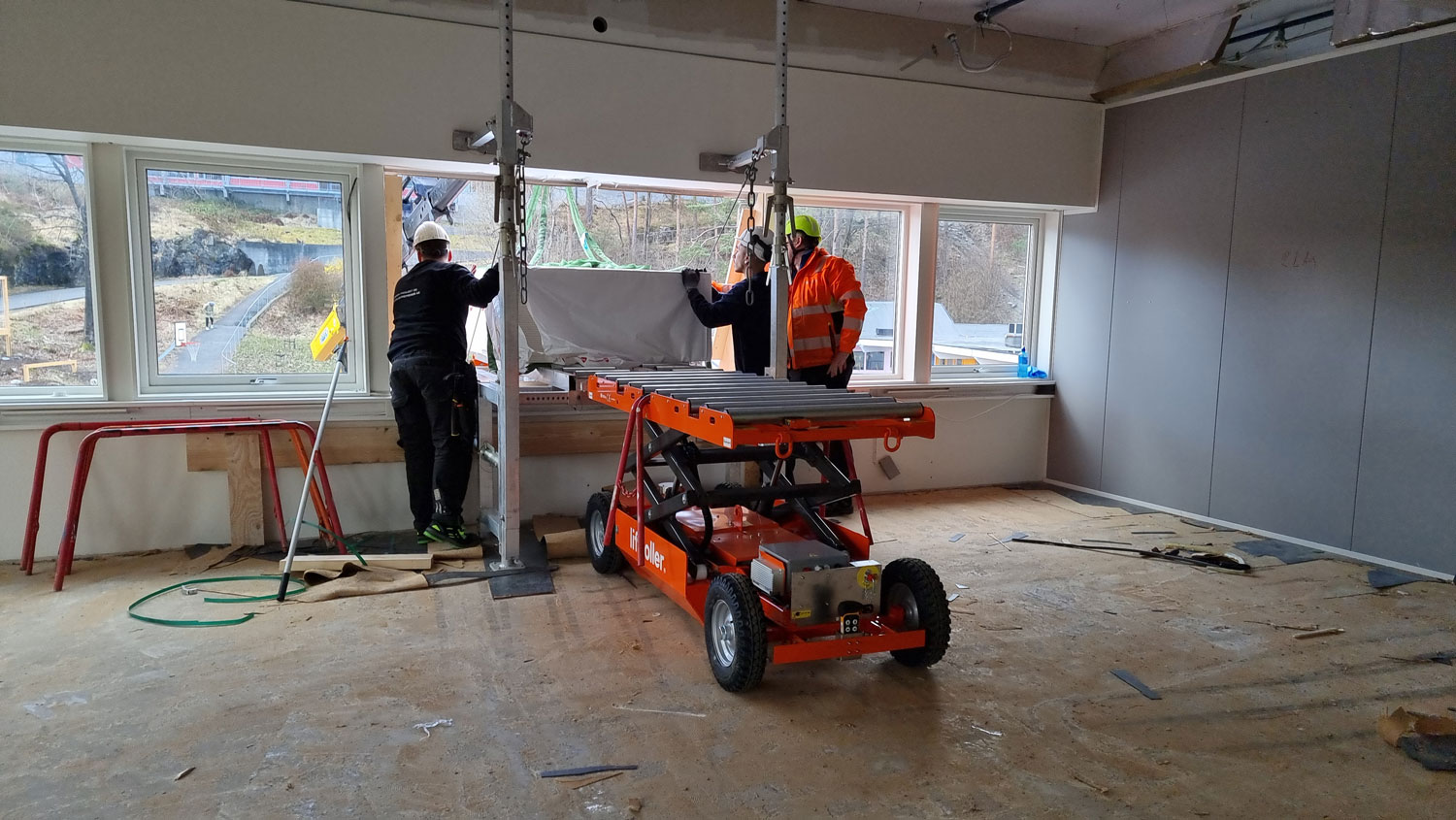 Better ergonomics
Heavy loads can be easily rolled into the building without the workers having to do any heavy lifting.
Efficient and time-saving
1-2 minutes from the crane operator lifts a package of plaster from ground level until the package is rolled into the 3rd floor, and the Liftroller is ready for the next package.
Cost-saving
A more efficient working day will result in great savings, Less time spend on handling materials is hours that will be used on construction work instead.
Assembly and use
Lightweight, easy to assemble.
Easy and intuitive to use.
Flexible – can be used in many different types of buildings, including both renovations and newbuilds.
Safe and efficient construction site logistics
Talk to us
Moving materials to and from each floor does not have to be costly or time-consuming.
Are you considering using the Liftroller system on your construction project, or do you have questions about how our products can help you with logistics on your building site?
Contact us today. Our customer advisors are happy to help.
Complete the form, and we will get back to you promptly. You can also call us directly on  +47 415 85 100