"Sthlm New 02"- New build in Stockholm
The Liftroller system has been chosen as the logistics solution for the "Sthlm New 02" building project in Stockholm. The contractor for the project is Skanska AB. The building is set to be completed in December 2024.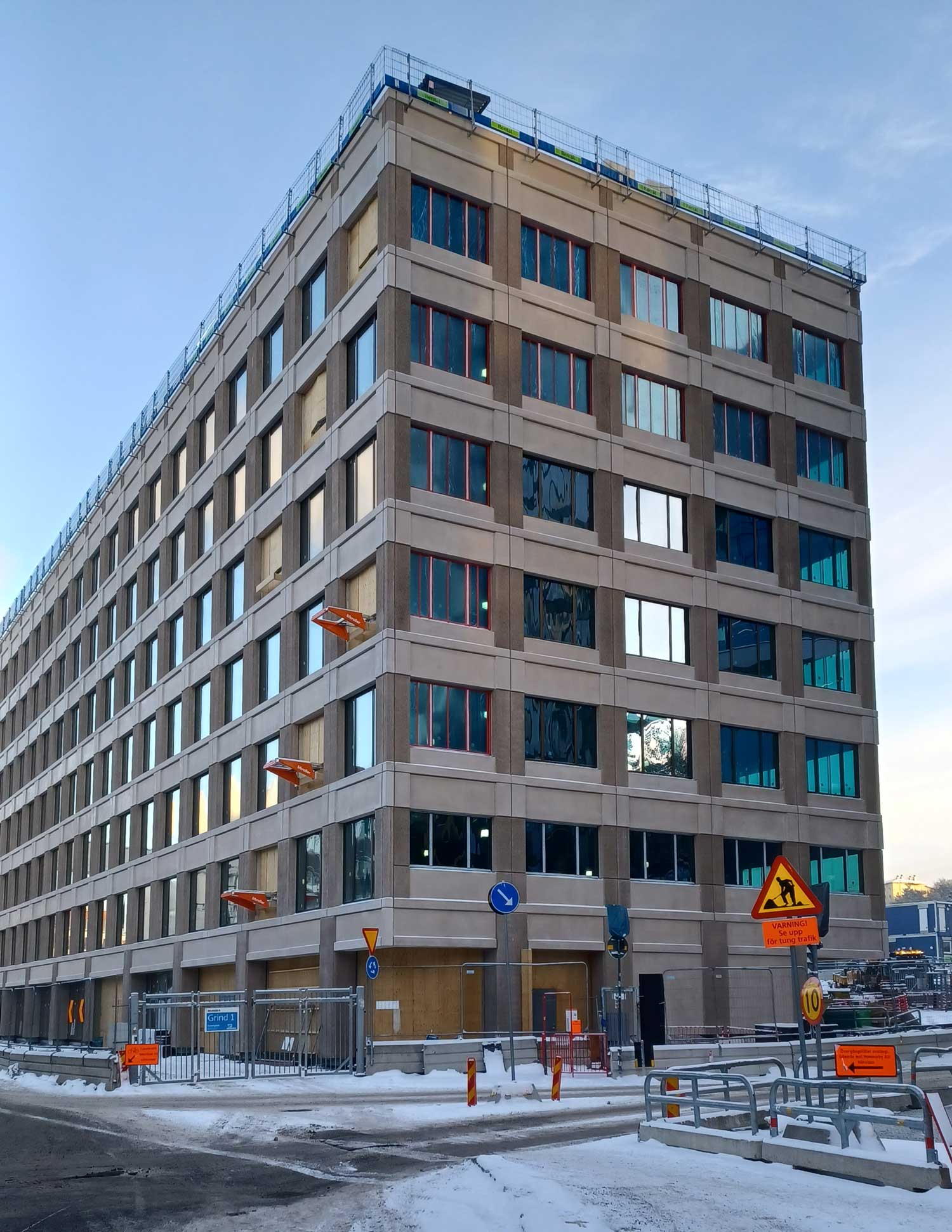 "Sthlm New 02 Building Project
Project: "Sthlm New 02″ – Commercial building – office spaces
Location: Stockholm, Sweden
Contractor: Skanska AB
Project type: New construction
Size: 7 stories, 7450 sqm
Liftroller system: Liftroller® Wall, Liftroller® Wagon, Liftroller® El Wagon, Liftroller® Stacker.
The Creative Stockholm Moves South
The Creative Stockholm is moving south. The new district, just outside of downtown Stockholm, is located in an urban area where 7 new buildings are being built. The Sthlm New 02 building project is one of them. Our client, Skanska AB, is well underway with the construction of the 7-story office building, set to be completed in December 2024. The office building is an environmentally friendly and modern building with space for 8000 people.
Skanska is using the Liftroller system to transport building materials to all levels of the building. When the Liftroller system is not in use or is moved to another floor, the opening in the facade can be easily closed with a custom shutter plate. We have seen several creative and effective solutions from our customers on how to temporarily close the opening during the construction process, thereby keeping the building temperature-controlled and dry between each delivery of materials. Our customer Hent AS in Narvik developed their own smart patent for this. You can read more about Hent AS and the Nye UNN building project here.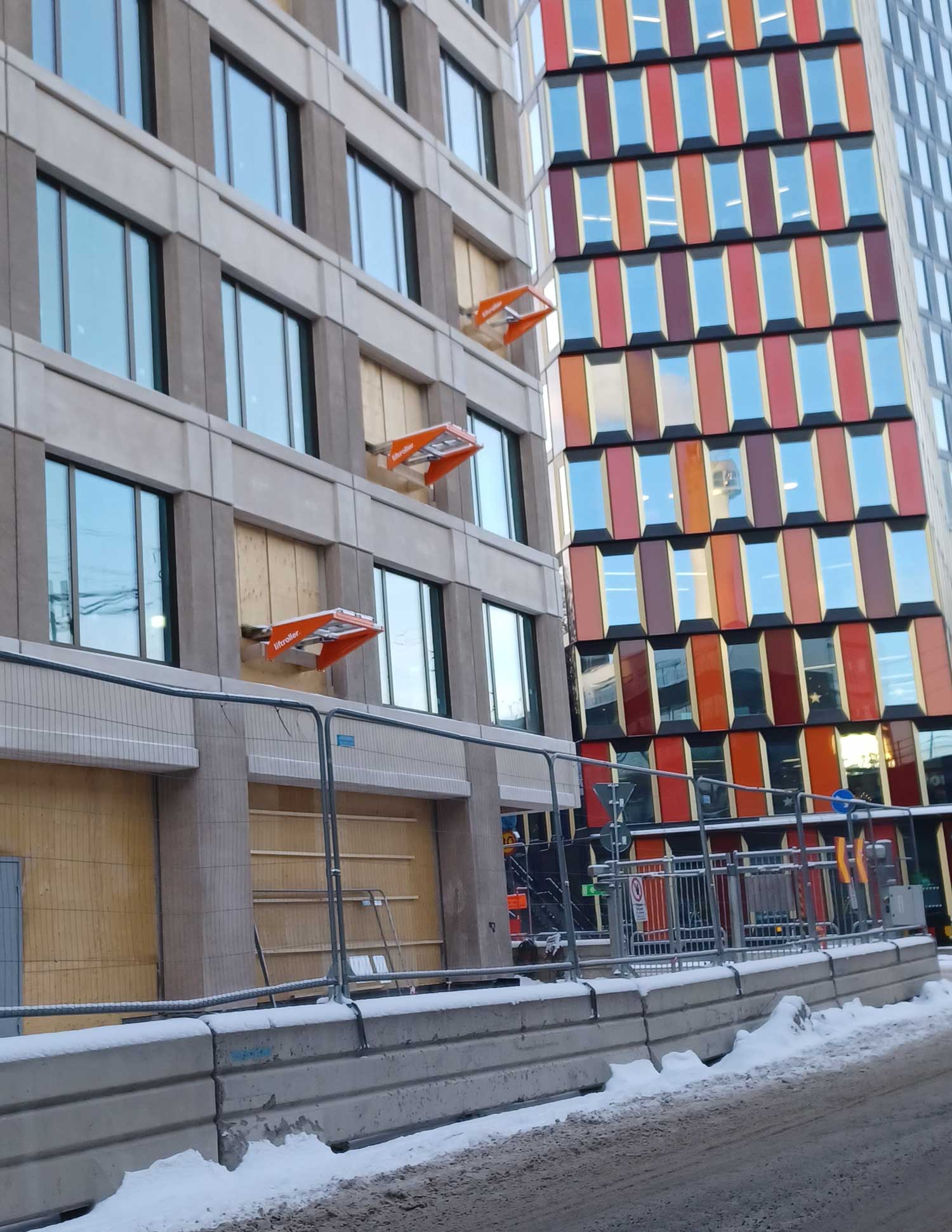 Efficient Material Deliveries
The building material landing ramps are strategically placed diagonally opposite each other on the façade. With multiple Liftroller Walls distributed across the floors, it is convenient to get in what they need, when they need it, thus optimizing workflow.
The construction site is in a heavily trafficked area with very limited ground-level rigging space. This is a common challenge in downtown projects. In such projects, there are significant savings by using ramps where materials can be hoisted up and rolled directly into the building without having to store them temporarily at ground level. All they need is enough space outside for the crane truck to stop for a short time to unload and continue on its way.
In this project, the Liftroller system consisted of the Liftroller Wall lift ramp, the Liftroller Wagon and Liftroller El Wagon material carts, and the Liftroller Stacker pallet jack.