Visit our booth: Hall C4-547 here at Bauma 2022
We are happy to announce that we are present here at the construction trade fair Bauma, and we would like to invite you to our stand. We have expanded our product portfolio and our new products will be presented at our booth: Hall C4 – 547. Looking forward to see you there!
Time-consuming material handling on construction sites
Material handling on construction sites is time-consuming, and constitutes a large number of hours during a construction project. There is a lot to be saved by using the right equipment, both when it comes to workers' health and in direct hours saved in the project.
With the Liftroller system, you achieve faster, easier and safer material handling on your construction project. Building materials and equipment are rolled directly into the floors without heavy lifting and unnecessary time consumption.
We have expanded our product portfolio and we've also improved our products based on feedback from our customers. At stand C4 – 547  you will meet a skilled Liftroller team with broad experience and good competence, who are happy to share knowledge about our products and how they can contribute to a more efficient and cost-effective construction site.
Looking for partners and distributors worldwide
Liftroller is growing and is building the organization and our products are already approved in many countries. To reach out globally we are looking for partners and distributors worldwide to offer efficient and safe logistics at construction sites.  
Please contact us and book a meeting to discuss various types of partnership where both parties can grow.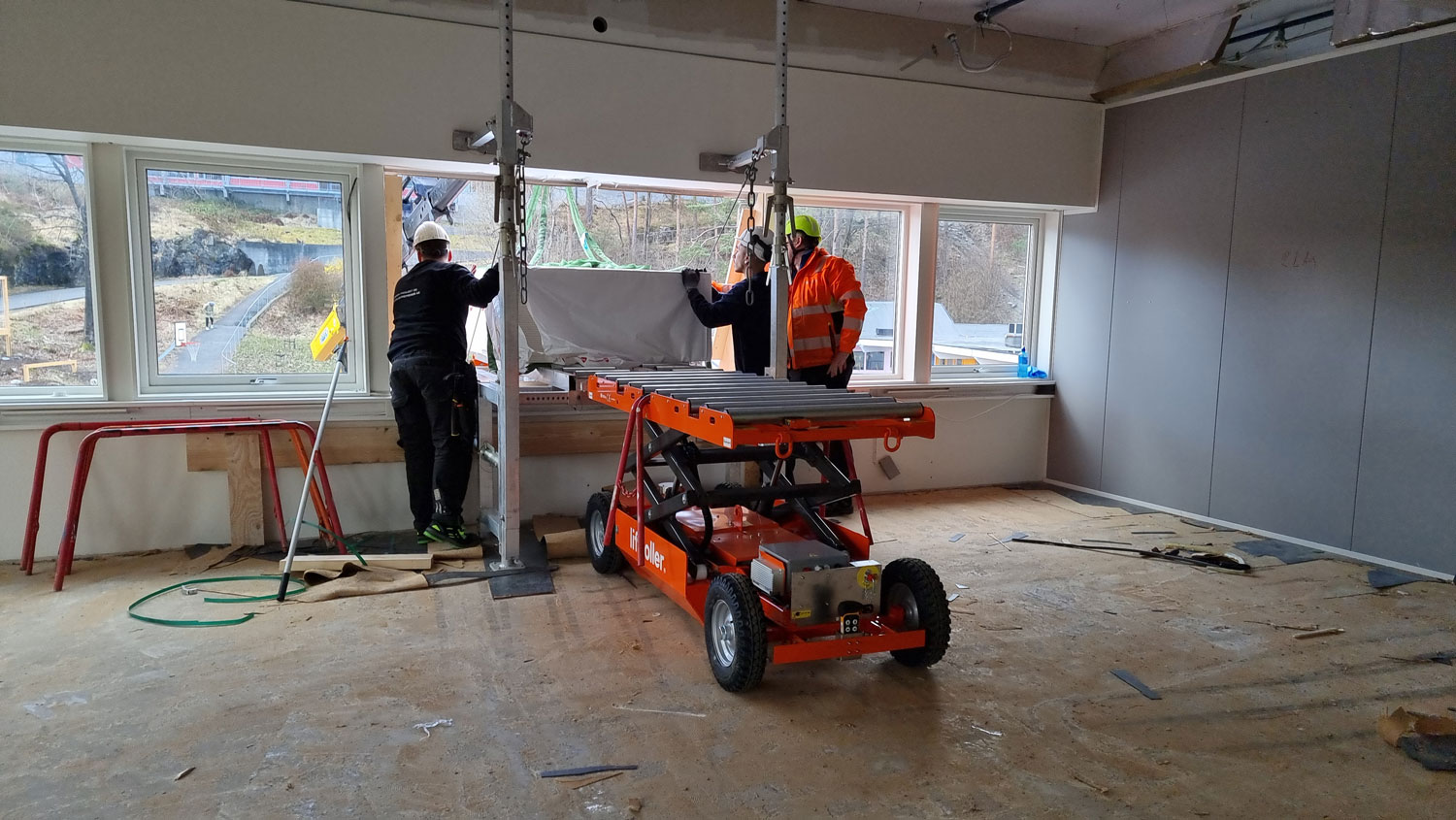 Efficient construction site logistics with the Liftroller system
The Liftroller system comprises portable components which are assembled to form a conveyor belt with rollers from the outside to the inside of the building. We have also developed a range of accessories to ease onward transportation of the materials inside the building.
To maximise the benefits of the Liftroller system, it can be used to transport materials and equipment into the building and to remove waste from the building.
The system is suitable for large and small projects – both newbuilds and renovations. The loading platform is flexible and can be adjusted to the height and width of the building aperture.
Come by our stand: HALL C4 – 547 at Bauma , and get to know Liftroller El Wagon and the rest of the Liftroller system, the logistics solution that makes the construction industry more efficient.
The trade fair's opening hours:
Monday October 24, 2022 to Friday October 28, 2022: 09.30-18.30 
Saturday, October 29, 2022: 08.30-18.30
Sunday October 30, 2022: 09.30-16.30