Liftroller is Ramping up!
To ensure high quality deliveries for our customers in the Nordic region, and to meet the fast-growing global demand, the Liftroller group has hired new key persons. Kim Gregersen is our new Sales Manager Scandinavia at Liftroller Rental and Helge Flesland is the newly recruited Business Development Manager!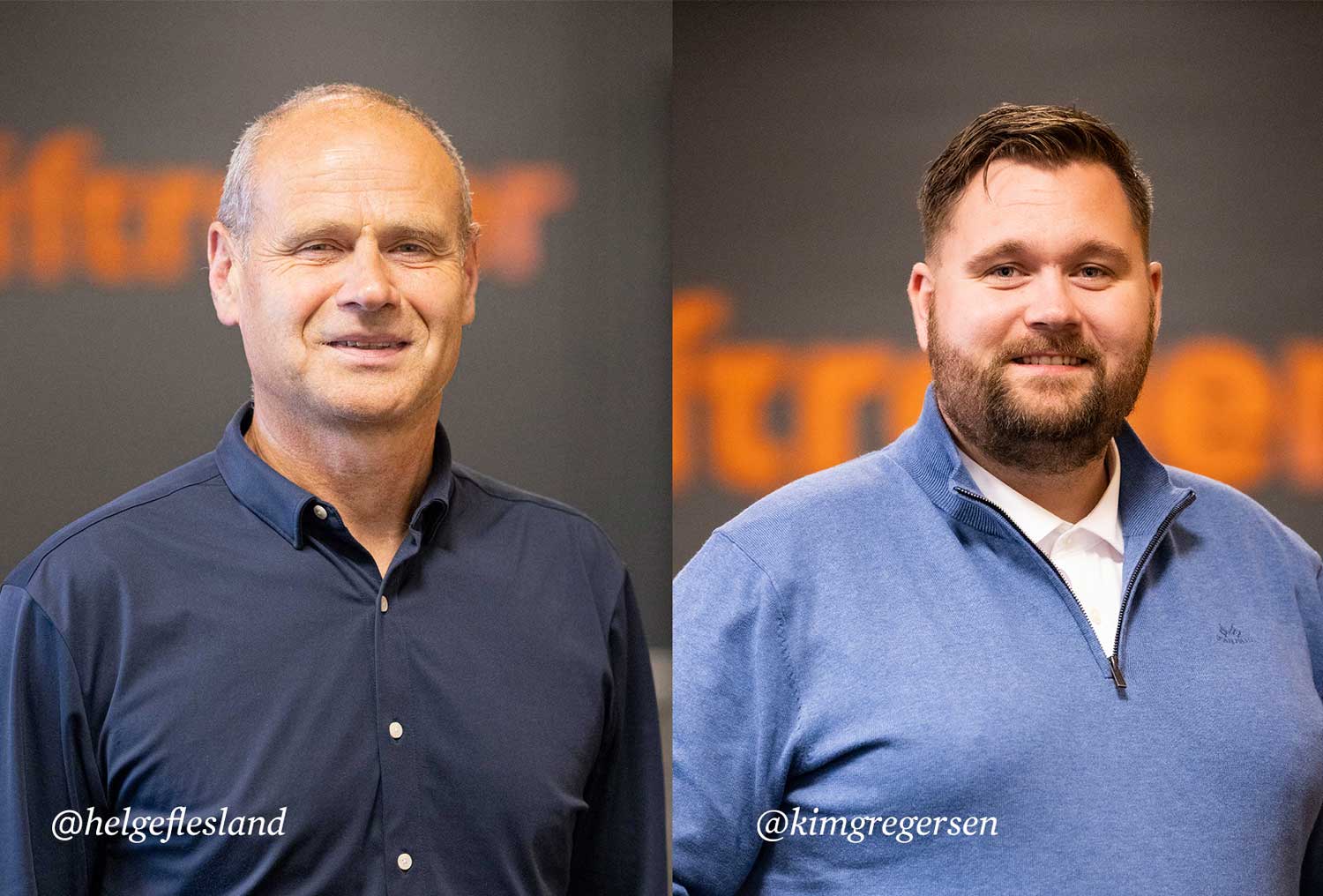 Fast growing global demand
Liftroller's logistic services and products has achieved a strong market position in the Nordic construction market.
Our innovative logistics solutions has solved complex problems for hundreds of customers. Their feedback is that Liftroller-products result in improved safety, efficiency, and cost cutting.  
The message about Liftroller AS' unique products and services has reached the global market and resulted in increased requests. The positive feedback from customers and the increased surge in the market for effective solutions, gives us the opportunity to extend our professional and enthusiastic team. 
Therefore we went ahead and employed a Sales Manager and a Business Development Manager to grow the international business!
Helge Flesland - Business Development Manager, Liftroller AS
Helge Flesland has multiple years of experience within energy business (oil, gas, renewables), Internationalization of companies, building channel partner network, digital marketing, and business development. He has also been selling consulting and software related to risk analysis and 3D simulations. 
My main focus areas in Liftroller AS is to develop the international business by open new markets, expanding the sales and service organization worldwide, establish distribution channels e.g partners, distributors for sales, rental and service.  Included is also to establish local offices in selected countries.
Kim Gregersen - Sales Manager Scandinavia, Liftroller Rental AS
Kim Gregersen has a diverse background and have been in several different business branches during his career, from Maritime, oil & gas, construction, machinery to business owner. Varied positions onshore and offshore such as AB seaman, Project Engineer, instructor, technical engineer, business developer direct sales and Key Account Management. His main area of expertise is within sales and marketing.
My main focus at Liftroller Rental AS will be to further develop the rental division in Scandinavia and lift our sales and services to the next level. We have a group of experienced and highly motivated sales personnel who will always focus on the customers experience. In the near future I will strive to get to know and connect with Liftrollers customers, projects and the possibilities. My goal is to expand the brand knowledge throughout Scandinavia. I'm excited about joining the Liftroller Team and eager to start this journey. I'm also looking forward to meeting you all and your companies soon!