Berland Bygg rolls plasterboard and glass walls on the Liftroller
When Berland Bygg AS was remodelling the offices in Wigandgården in central Bergen it chose the Liftroller system as a logistics solution for transporting materials into the building. Deliveries of glass walls, glass doors and plasterboard were rolled onto each floor efficiently and safely without putting strain on the builders in the form of heavy lifts.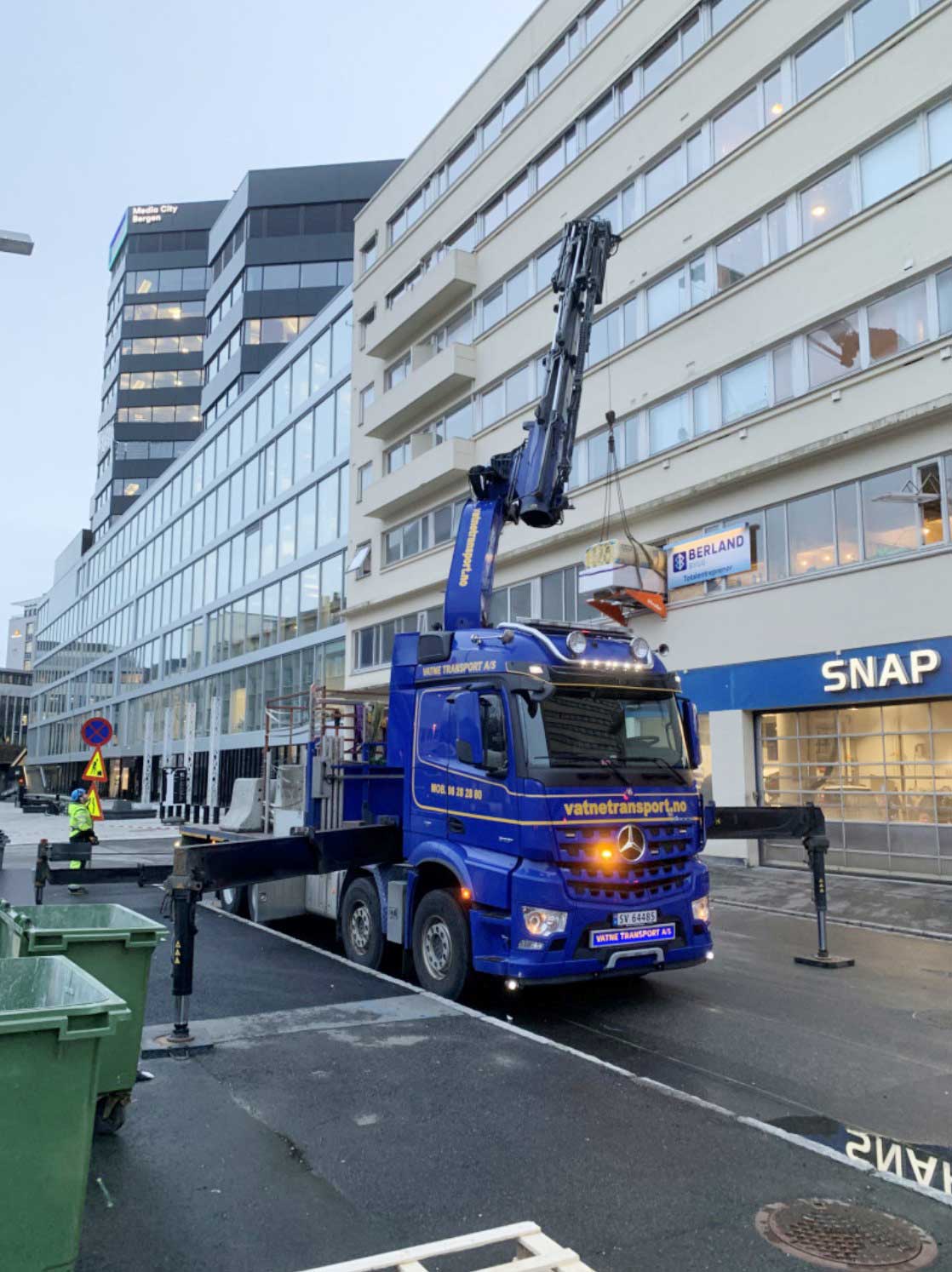 Moving glass walls without heavy lifting!
We spoke to Christian Hegland, foreman at Berland Bygg, and he is convinced that he has spared a few backs by using this efficient roller system.
Hegland estimates that they have sent more than 100 loads through the Liftroller system, including office glass walls, and the time it takes to roll in one item is worth noting.
"It doesn't even take two minutes, it's done in a flash!" Hegland says.
Hegland also offers excellent feedback on the level of service provided by Liftroller. They got there quickly when they were needed on site, according to the foreman.
That's what we like to hear!
In short, what is the conclusion after using the Liftroller on this project?
"The Liftroller has worked really well for us, and we'll definitely use it again."
Thanks, Christian! Much appreciated.
Renting a Liftroller soon pays for itself in the form of reduced sick leave, there is no doubt about it.