Classic Car House – Uses Liftroller as a logistics solution for the renovation project
Liftroller Wall was chosen as a logistics solution for material handling when the old Agricultural Museum in Kgs. Lyngby in Copenhagen was to be completely renovated and converted into a museum for classic cars. The extensive renovation work meant, among other things, restoring parts of the building from the original drawings, as well as preserving as much as possible both inside and outside of the beautiful building.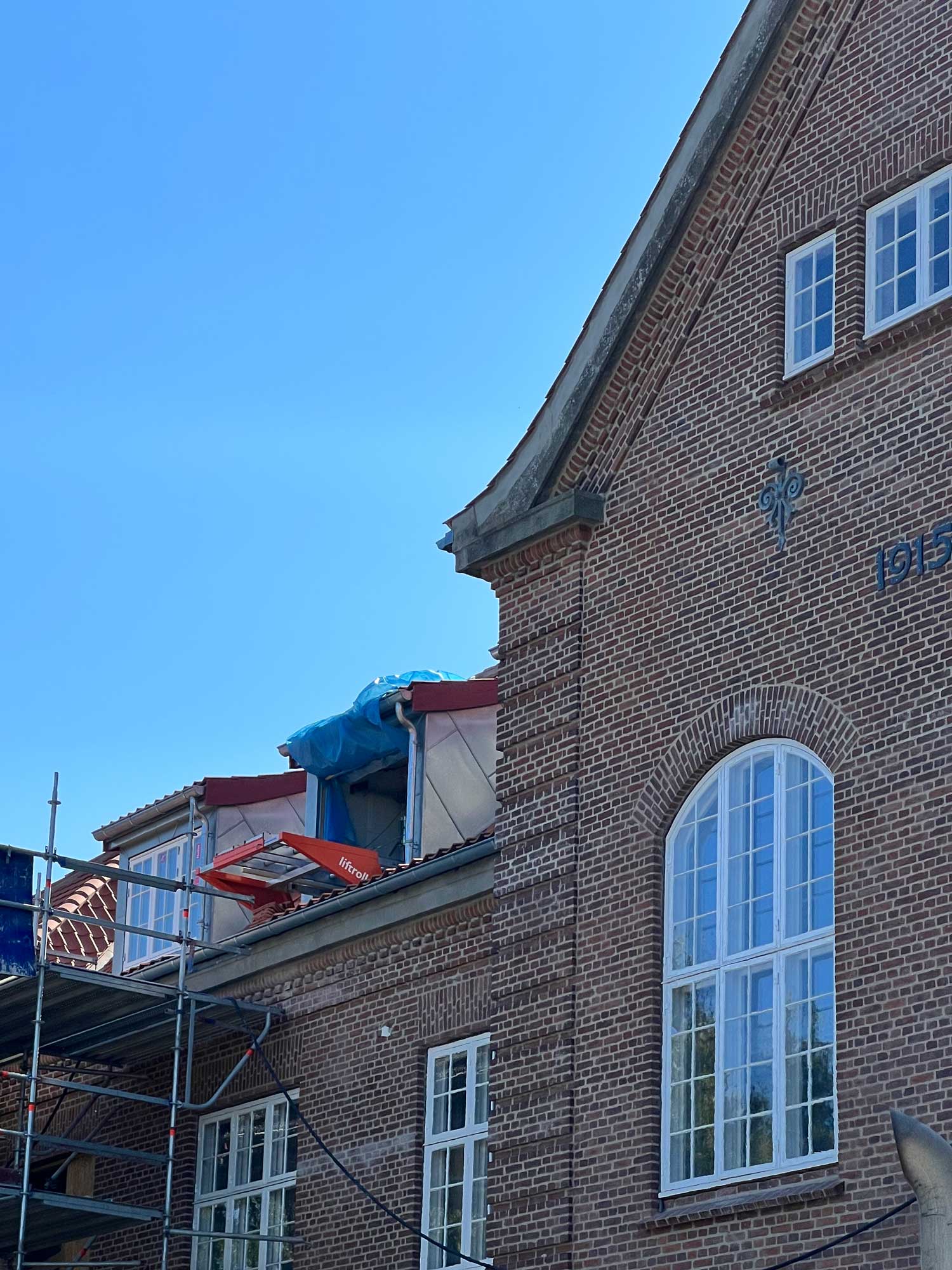 Liftroller Wall on remodeling and renovation project in Copenhagen
Project: Classic Car House
Project type: Remodeling, Renovation and newbuild
Contractor: EK Entreprise A/S for K.W.Bruun
Location: Kgs. Lyngby, Copenhagen, Denmark
Liftroller system: Liftroller Wall and Liftroller Wagon
Build and preserve - An old building with a new concept
The remodeling and renovation project Classic Car House is owned and realized by the K.W.Bruun group, a Danish group with a long history in the import and sale of cars.
Anders Bruun says the following about Classic Car House: "It has long been a dream for us to create a place that is for everyone with an interest in classic cars – regardless of age, gender, financial ability and background. It is our ambition that the Classic Car house will be an audience-oriented, living experience universe and gathering point for everyone with a passion for classic cars and our shared cultural heritage related to this. It is also our desire to build a café and the opportunity to hold various events such as conferences, product launches and celebrations of family events such as birthdays, weddings etc. in a unique setting."
The quote is borrowed from classiccarhouse.dk
Efficient material handling - Rolled building materials in through the attic windows
When this building was built in 1915, it was decorated with several roof windows. These were removed during a previous renovation. Now, when the old Agricultural Museum is renovated and converted into a museum for classic cars, these windows have been reconstructed on the building.
These new openings in the attic ceiling gave the contractor the opportunity to roll loads of building materials directly into the top floor, thereby avoiding several hours of carrying plasterboards, timber studs, heavy tools ect. up the stairs.
Later in the renovation project, a third Liftroller Wall and Liftroller Wagon were installed on the second floor of the building.
You can read more about the Liftroller system here