Liftroller fitted in grand old listed building
AF Gruppen has chosen logistics from Liftroller as it prepares for an extensive rehabilitation of the grand old building at Inkognitogata 33 in Oslo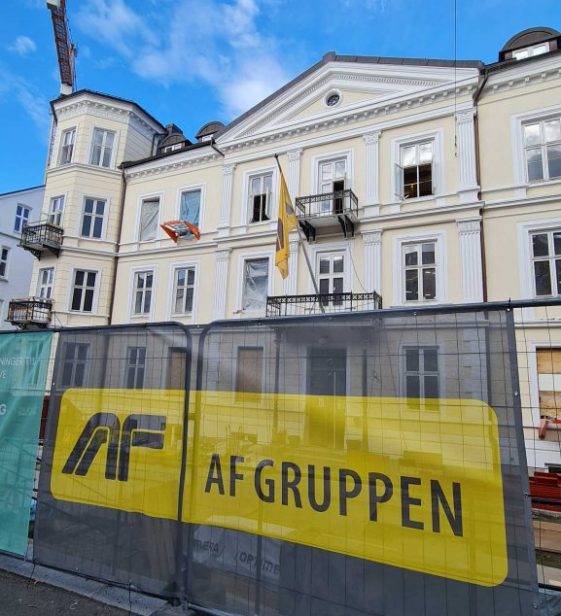 Grand old building with listed façade
Project: "Inkognitogata 33"
Contractor: AF Gruppen
Location: Inkognitogata 33, Frogner, Oslo
AF Gruppen has begun an extensive rehabilitation of the grand old building at Inkognitogata 33. The building is located in Oslo's embassy district and has been home to both cavalry officers and prime ministers.
The project is focused on sustainability, reuse and repurposing. Renovating an existing building rather than demolishing and rebuilding generates considerable environmental benefits. The project is also aiming to preserve as many existing materials and fittings as possible. Items that are not reused by the project will be made available to other building contractors. Examples of recycled materials include light fittings, stoves, bricks etc.


Three Liftroller Wall units and one Liftroller Wagon have been fitted to the listed exterior. A specially adapted Liftroller Wall has been built in the turret.
We want to thank the contractor for putting their trust in us to move fixtures, building materials and equipment gently and safely in and out of each floor in the building.